Looking to get the best External 1TB Hard Disk Drive in India?
We all love to store our favorite songs, movies, and games with us forever. But the problem arises when we are left with no space.
Most of the laptop comes with 1 TB of standard HDD space these days, but this isn't sufficient for many users who deal with lots of games and movies.
The good thing is we can extend our Space by highly portable external hard disks drives.
In the market there are plenty of hard drive to choose from it could be a headache to choose the best one.
So we at laptop Duniya had made things easy for you by shortlisting 10 best hard disks available in India in 2018. This list is according to my preference so I indexed them accordingly to me your choice might be different.
So let's have a look at the list,
Best 5 external Hard Disk Drives In India (2018)
1. Seagate Backup Plus 1 Tb external Hard Disk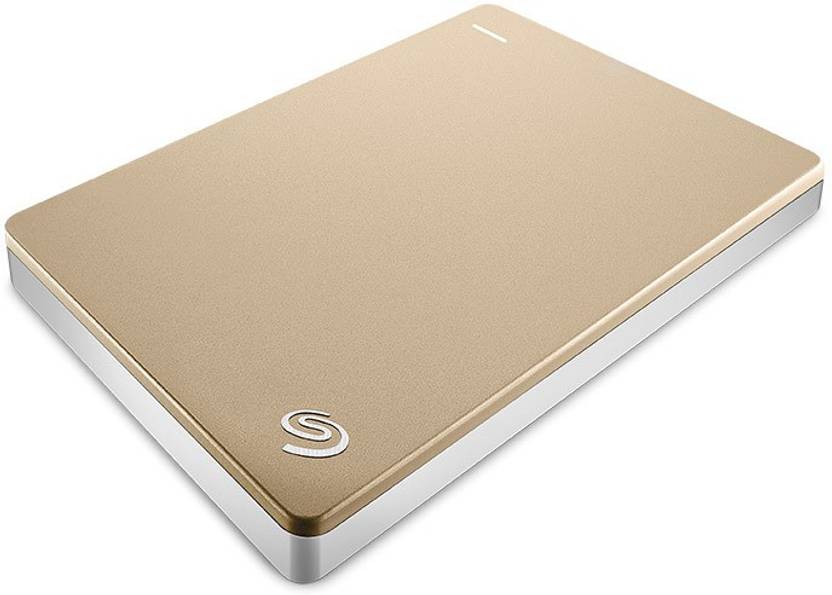 The Seagate backup plus slim 1 TB wired External Hard Disk Drive is at the top of our list of the best external Hard disk.
This is one of the slimmest and lightweight Hard drives available in this segment it weighs only 159gm and comes in 7 eye-catching colors – Black, Blue, Gold, Red, Rose Gold, Silver, White. It has a 2 TB variant also.
It has USB 3.0 connecting port for high-speed data transferring up to 120 MB/s.
Additionally, it comes with 3 years of Seagate Warranty.
You can directly backup your Data on your mobile to the Hard drive by Seagate mobile backup app. Seagate Backup Plus Slim portable drive lets you seamlessly transfer files between Windows and Mac computers—no reformatting required.
Overall it could be a perfect buy for you, its rated 4.4 starts in Flipkart with 43,234 reviews till the date this post has been published so that's lots of positive reviews.
Tip – The hard disk is priced lower at Flipkart, but I have provided links to the both it's your money so you should be the one making the decision.
You can buy Seagate Backup plus from here,
2. HP 1 Tb wired External Hard disk
This Hard disk is from one of the most trusted brands in India HP. This Grey Hard drive is one the 2nd spot on our list of best external 1 TB Hard disk drive.
With the dimensions of 120*160.5*200 mm the hard drive weight only 200 gm making it highly portable.
It can be connected to USB 2.0 or USB 3.0 ports and comes with 2 years of HP India Replacement warranty.
This hard disk offers a great speed of max 120 MBps.
It's also a great choice if you are looking for a reliable Hard disk. it is rated 4.3 stars from 15,059 reviews in Flipkart that's a lot of positive vibes.
You can buy it from here,
3. WD My Passport 1 TB wired external Hard disk drive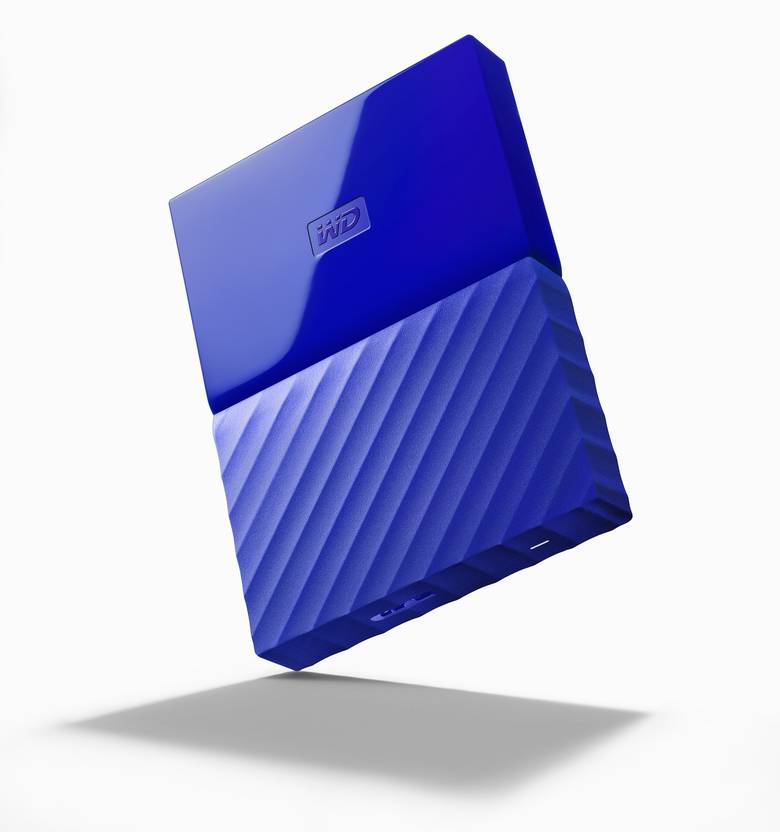 Western Design has established themselves in the Hard disk market by their quality products, My passport doing the same.
This stylish Hard disk comes in 6 Different colors – Black, Blue, Orange, Red, White, Yellow.
With the dimensions of 110*16.3*81.5mm it weighs only 170 gm it is the lightest and the most portable hard drive on the list.
The drive comes with encryption so you don't have to worry about the security of your data, On paper, the Drive offers High Data transfer speed.The device comes with the WD SmartWare Pro automatic backup software that helps protect your data and keep it all safe by creating instant backups.
With the WD Security, you can password protect your data and also add hardware encryption to your drive to help keep your data private.
With 3 years of manufactures warranty and 4.5 stars rating from 16,849 users in Flipkart and 524 users from Amazon, it sounds a great deal.
You can Buy it from here,
4. Seagate 1 Tb wired External Hard Disk Drive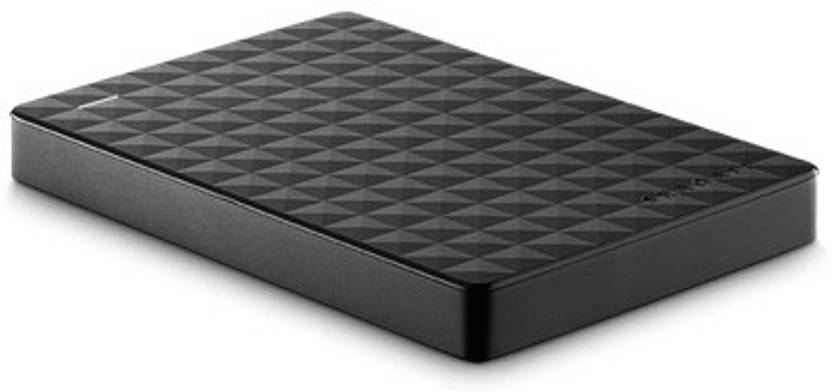 Another entry from Seagate in the best Hard disk List, This black elegant looking hard drive offers some really promising Performance.
With the dimensions of 80.1*10.5*120.2 mm, it weighs only 181 gm. And offers a great data transferring rate.
This hard drive comes with 3 years of manufacturers warranty and its rated 4.4 stars by 4,225 Flipkart users and 4 stars by 365 Amazon customers.
It fits perfectly on the list of best external 1 TB Hard disk drive.
Tip – Hard disk is priced cheaper at Flipkart.
You can buy this from,
5. Toshiba Canvio Alumy 1 Tb wired External Hard disk Drive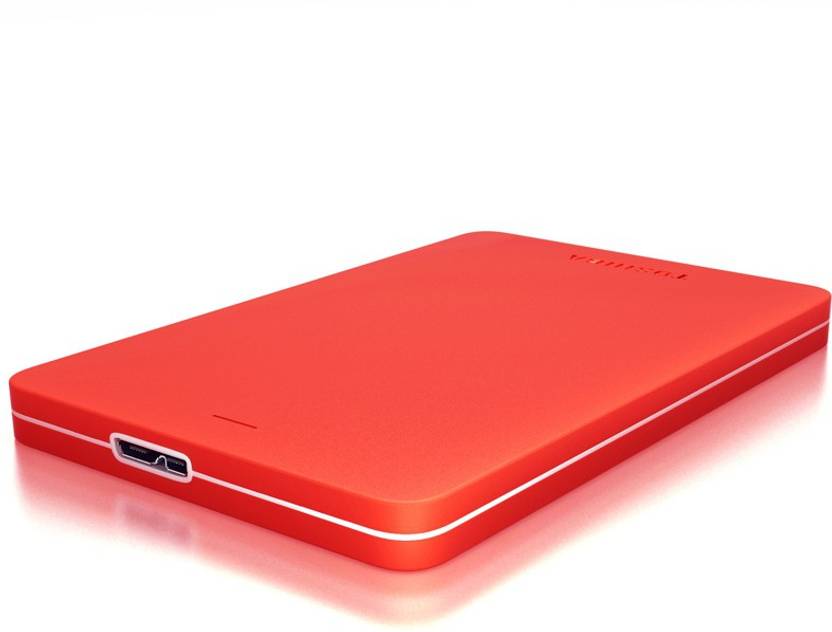 Toshiba making its entry in the best hard disks list by this beauty.
This hard drive comes with the dimensions of 75*113.5*12 mm, and weighs around 180gm.
Offering a built-in internal shock sensor and ramp-loading technology, Canvio Basics 3.0 portable hard drives help safeguard your data against accidents, drops, and unfortunate real-life scenarios.
The Drive transfers data with high speed From USB 3.0 port you can use it from USB 2.0 Port as well.
The Hard disk is rated 4.4 stars by 12,321 Flipkart customers. It can be called best external 1 TB Hard disk drive.
You can buy it from here,
Conclusion
These were the best external 1 TB Hard disk drive I can come up with, Go through the reviews of the certified buyers in e-commerce sites and go for the one which suits you the most.
So which one is the best external 1TB Hard disk drive?