Acer has always been a great deal in the gaming world. acer never fails to amaze with its elegant design durability and powerful performance.Acer Predator Helios 300 Core i5 7th Gen - G3-572 is the new beast in the list of gaming laptops.
Acer provides features like these at a lesser price than competitors and that makes them among the leading manufactures in the world of laptops.
Design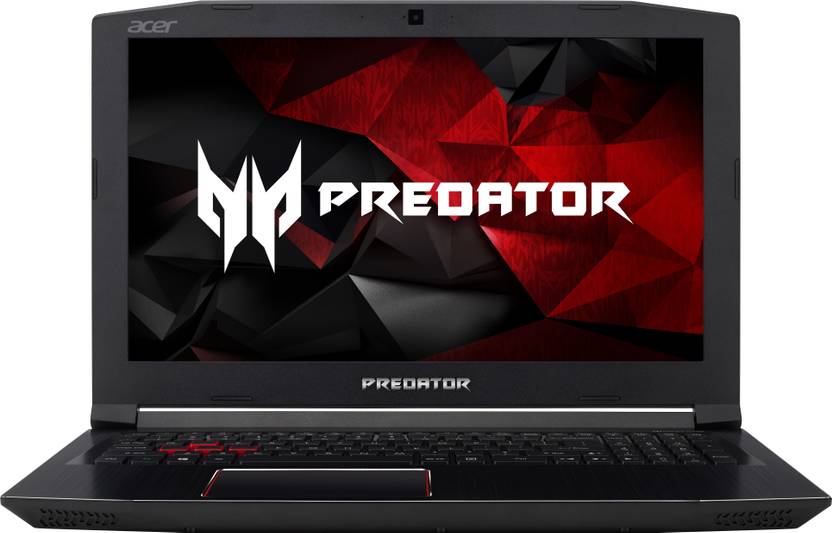 Acer Predator Helios 300 i5 7th Gen comes with gorgeous eye-catching design IPS panel with the matte finish and color looks good 81 percent sRGB color gamut coverage and bright red backlight makes this laptop is a stand out in design segment.
with 390*266*26.75mm dimension and weight of 2.7 kg, the predator is a little larger than other mainstream gaming laptops
Display
Acer Predator Helios 300 i5 7th Gen has 15.6 inches, 1080 display of Acer predator Elios with resolution 190*1080 pixels, is great for gaming.
display brightness is on the dimmer side but can be negotiated with the power which it beast offers, but good for indoor use and the display is anti-reflective due to the matte display.
predators display covers 81 percent of the sRGB color gamut surpassing many of its competitors.
the laptop's WideView makes it look even better, and thanks to its larger display, the viewing angles on this machine are perfect.
Hardware
Acer Predator Helios 300 i5 7th Gen gaming laptop comes with robust hardware makes it undeniably powerful laptop in papers. let's have a quick glance at its hardware the laptop is powered by latest Intel core i5 7Th generation processor with clock speed of 2.5 GHz extended up to 2.5ghz with turbo boost.
Gaming and Multitasking are maintained by 8gb of DDR4 ram and Dedicated graphics memory of 4gb GDDR5type.this features are ideal for high-end gaming.
predator is bloated with 1 TB of hard disk and 128gb of SSD which is more than enough for many users.As far as upgradability of the hardware is concerned, the laptop's RAM can be upgraded up to 16GB.
it comes with a 720p webcam which is nice sharp takes decent pictures in daylight.
you don't have to worry about audio as it comes with built-in dual speaker for crystal clear sound.
Gaming Performance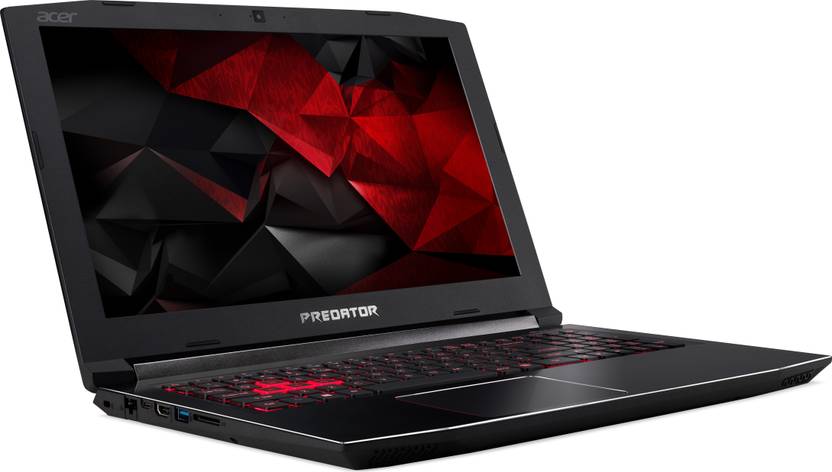 now comes the main part, Acer predator helios 300 performance.
Acer Predator Helios 300 i5 7th Gen is powered by an Intel Core i7-7700HQ processor, has 8GB of DDR4 RAM and a powerful NVIDIA GeForce GTX 1050 Ti GPU.
you can play games like MassEffect, The Hitman, grand theft auto 5, leopard pro with high and ultra setting with (50-72)fps without any lag.
If you are into more casual games such DOTA 2 or Path of Exile, expect the frame rate counter hitting 100fps consistently, even after long gaming day-long gaming sessions
The cooling copes up with all this gaming well, but the laptop does get a little hot above the top row of keys, but it's bearable.
Connectivity
On the connectivity front, you get all the essentials a gaming laptop of this genre should have.
Starting from the left we have a gigabit ethernet jack, USB 3.1 Gen 1 Type-C port, HDMI out, USB 3.0 port and an SD card reader. The right side of the machine has the power port, two USB 2.0 ports, and a microphone/headphone jack combo.
Besides this, you get Bluetooth, as well as Qualcomm, made gigabit WiFi adapter. While all this is good, we would have appreciated the laptop more if all three USB ports on the machine supported USB 3.0 standard.
Battery life
Acer Predator Helios 300 is powered with 4 cell battery which gives 9 hours of battery backup in the paper.
The laptop manages to offer 4-5 hours of screen on-time on battery saver mode, depending on the kind of workload you have.It will drain sooner if you continue high-end gaming for hours.